North America/Canada
Gerbin Control is certified "UL Listed Panel Shop " and specializes in designing and building control panels according to U.S. and Canadian guidelines.
The specific safety regulations, which differ from European standards and directives, cover both the engineering, component selection and method of assembly of the control panel.
Gerbin Control builds and certifies in-house control panels that comply with the UL508A standard, this standard relates specifically to "Industrial Control Panels" and is composed of the UL508, NEC and NFPA standards.
– link to Gerbin Control UL file:
NITW.E338159

– link to Gerbin Control CSA file:
NITW7.E338159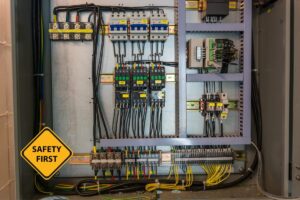 Safety
In an era where technology and innovation go hand in hand, Gerbin Control has established itself as a leading panel builder. Safety and quality are
Read more "